---
Thanks to the BSides Atlanta Organizers and Volunteers who gave us the opportunity to share what we've been working on! Plus, they made a really cool badge.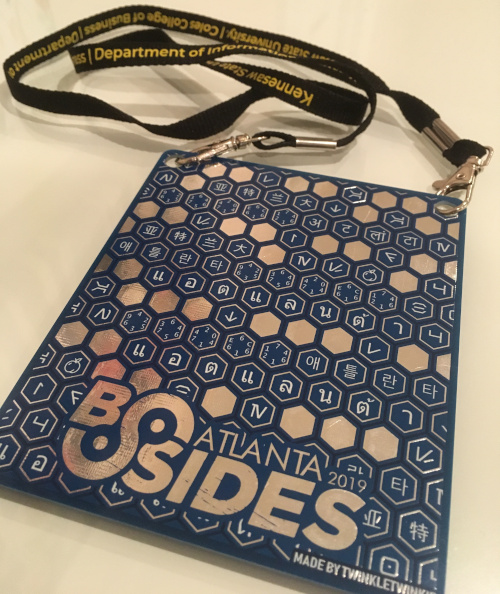 We've been doing some neat work with various open-source projects and tools (like OpenWRT, Python, OpenVPN, Docker, Apache NiFi) to create an inexpensive but still quality continuous monitoring experience for our customers. In this presentation, we explained the overall architecture and introduced a custom tool, Surety, that we're using to bring all the pieces together. In particular, Surety helps us capture our analytic tradecraft and link it to the regulatory compliance standards that our customers are required to follow. The slides from our presentation are posted here: Continuous Monitoring on a Budget: OpenWRT, Python, Documented Analytic Tradecraft, and the Cloud.
The BSides Atlanta team recorded the presentation. As soon as that's posted, I'll update it here.